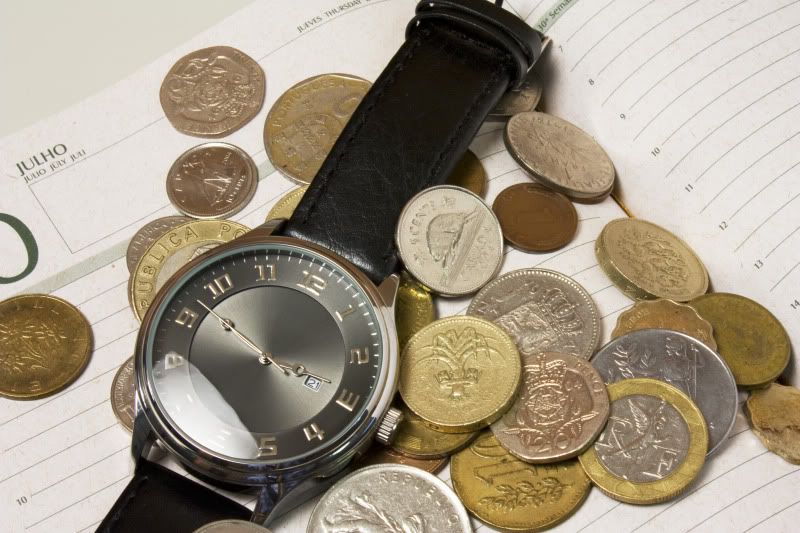 "Time is money" the saying goes and it cannot be more true. Unfortunately many filmmakers are experts at wasting time, what makes matters worst is that they are not even aware of it. I learned many facts about project and time management the last few months and have achieved incredible financial results. Managing Time has always been a priority for me. I have tried to implement systems that can free up time and also allow me to be more effective in my goals. Notice that I say effective and not efficient. Many creative filmmakers spend to much time in multiple projects and never truly develop their full potential in any of them. They should focus their energy in fewer activities in order to achieve mastery of their chosen field.
Redefining Time Management

As it turns out to time management is not so much about how to be efficient, it's more about choosing carefully what to work on. You can be very efficient by being busy in hundreds of tasks. However, it's all for nothing if you keep working on the wrong tasks the won't allow you to be the best in your field. Instead of filling your time with activities that don't contribute much to your overall goals. It's better to decide to drop the activities that do not contribute substantial gains. Jim Collins, who teaches at the Stanford University Graduate School of Business, suggest annotating on what we spend our time on and ask ourselves three important questions:
What are you deeply passionate about?
What are you are genetically encoded for — what activities do you feel just "made to do"?
What makes economic sense — what can you make a living at?
Collins suggest to stop doing activities if more than 50% of the time is spent on areas outside these three questions. These philosophy is echoed by Seth Godin, famous entrepreneur and author of the book "The dip: A little book that teaches when to quit and when to stick". Behind these axioms lies the core message that to be the best in any given field, one most focus the majority of time and resources in individual projects vs having multiple goals and multitasking. Godin uses mathematical concepts like Zipf's law, which states that the majority of benefits goes to the number 1 or leading brand spot. Godin also strongly urges that in order to be number 1, one must discard all activities that will never reach their full potential. In other words, discard any activities that will never be above the level of mediocre. We all know that in a majority of situations the best kind of musician is the one the starts learning on a relative young age; because their parents spend time and financial resources from early on to make sure the child has maximum probability of success. The key to success comes by measuring if your progress in relation to your primary goal.
When to start a project
Of course we also want to make sure we do not waste our time. Fortunately Godin also gives us a few guidelines in order to avoid activities that would be time wasters. Use the following questions to asses before engaging on a project to verify if it's worth pursuing in the first place:
Do you have the time and financial resources to reach

the goal?

Can you handle fear?

Will your interest hold overtime?

Do you have talent to reach the goal and if not can you learn and master a skill overtime?
If the answer to any of these questions is no then look for another goal or project the meets the criteria. Hopefully using these guidelines filmmakers can be more conscious and think before engaging on any task.